Research Conference at the Rebecca Center
May 1, 2015
Developmental Interventions for Autism: Evidence-Based Research (Special Focus on Music Therapy)
This conference is being sponsored by the Interdisciplinary Council for Development & Learning (www.ICDL.com)
Conference Registration is NOW OPEN!!
Don't miss our EARLYBIRD REGISTRATION ($40)

Continuing Ed Credits for Music, Occupational, & Speech & Language Therapists available!

The Rebecca Center for Music Therapy at Molloy College will be hosting a one-day conference, "Developmental Interventions for Autism: Evidence-Based Research (Special Focus on Music Therapy)" on Friday, May 1, 2015; 8:30 a.m.-4:00 p.m. This unique research conference will be co-sponsored by the Interdisciplinary Council for Development & Learning (www.ICDL.com). The purpose of the conference is to highlight developmental interventions and their place in the world of evidence-based research. This 1-day conference will feature a series of research presentations from the professions of music therapy, speech & language pathology, neurology, education, and psychology. The focus of each presentation will center on evidenced-based research pertaining to developmental relationship-based interventions.
To Learn more about our conference click on the link below!

New Program
The Rebecca Center for Music Therapy at Molloy College is proud to announce our newest program offering:
DIR©/Floortime™ Parent Coaching
We are an ICDL verified DIR©/Floortime™ center with certified floortime practitioners.
Services include:
Comprehensive developmental evaluation
Parent coaching
Skill maintenance and acquisition guidance

Upcoming Presentations
Following the Child's Lead: What is it and Why We do it.
Following the client's musical-emotional lead is at the heart of relationship-based music therapy work. It involves creating music experiences based on the client's emotionality (i.e., "being," interests, etc.) as the basis and precursor for relationship and interaction. This presentation will provide rationale, current research, as well as practical clinical-musical techniques that pertain to "following the child's lead" within in the context of working with autistic individuals.
- John Carpente, Ph.D., MT-BC, LCAT, MAR 2015 Conference
Break on Through… Overcoming Social Barriers in Adolescents with Neurodevelopmental and Anxiety Disorders.
This presentation will examine the use of instrumental improvisation, within a band-esque model, with adolescents with various social challenges, to address the core features of non-verbal interaction and relatedness. Individual case studies, accompanied with video and in-depth discussion will explore the therapeutic process of 3 adolescents with social impairments, anxiety, etc., within the developing therapeutic relationship.
- Mike Kelliher, MT-BC, MAR 2015 Conference
Social and Informational Support Group Counseling for Parents with Children with Autism Spectrum Disorders
Laura B. Kestemberg, Ph.D. and Laura De Gennaro, M.S. will be presenting at the American Counseling Association (ACA) Convention. The ACA convention will take place in Orlando, Florida from March 12th to March 15th 2015. They will be presenting a 60 minute information session on Parent Support Groups for parents raising children with Autism Spectrum Disorders.
Researching Stress in Parents of
Children with Autism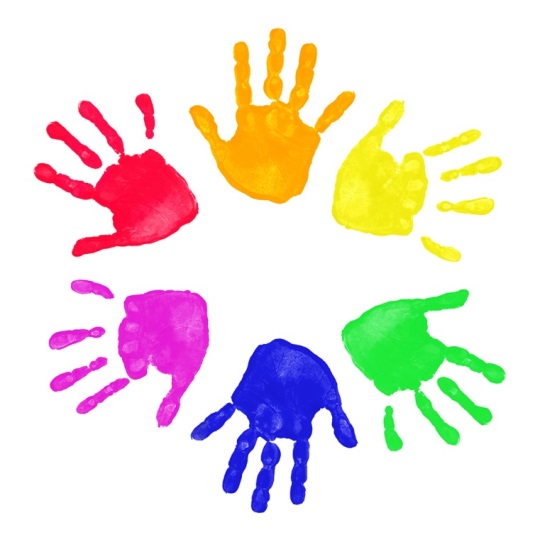 If you are a parent of a child who is diagnosed with A.S.D, and want to participate in this study, you will receive parent support group sessions at no cost. Our research is aimed to determine whether attendance in a parent support group decreases parenting stress.
To register or for more information, contact us:
Dr. Laura Kestemberg & Laura De Gennaro
516.323.3327 or ldegennaro@molloy.edu; lkestemberg@molloy.edu
You can download a brochure here
Download our spring newsletter here
IMCAP-ND SPREADS!

Dr. John Carpente, Ph.D., MT-BC, LCAT will instruct a two-day IMCAP-ND CMTE Course for professionals at various locations in 2014
Molloy College, Long Island, NY, Aug 1st-2nd.
Radford University, Radford, VA, October 24th-25th.
For more details click here
TRC recognized by iCDL as a dIR/Floortime Center

THIS JUST IN from Jeff Guenzel, CEO of ICDL (home of DIR/Floortime Model- founded by the late great Dr. Stanley Greenspan).
The Rebecca Center for Music Therapy is now recognized as a DIR/Floortime Center, making us ICDL's first EVER recognized music therapy program.
We are honored and privileged to be a part of ICDL's mission/vision and look forward to our continued work of carrying out the legacy of Dr. Greenspan. LET'S REACH EVERY CHILD!
For more information on Stanley Greenspan and DIR/Floortime, Click here.
Latest Publications
Dr. Carpente's latest publication, The Individualized Music-Centered Assessment Profile for Neurodevelopmental Disorders (IMCAP-ND®): A Clinical Manual is Now Available for Ordering.
The IMCAP-ND is a developmental relationship-based assessment framework, that focuses on how clients perceive, interpret, and create music with the therapist as the first step in formulating clinical goals and strategies for working with individuals with Neurodevelopmental Disorders.
For more information and to order, Click here.